CBN Orbital Grinder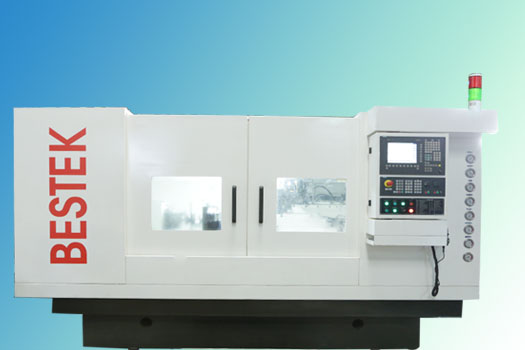 Work piece production depends more and more on machining solutions that can cater with today's short product life cycle. What is important is the reduction of piece cost and shortening of process chain on the other hand flexibility has to be increased. Bestek CBN Crankshaft Grinder provides answer to all these requirements.
Read More
CNC Pin Grinder Fixture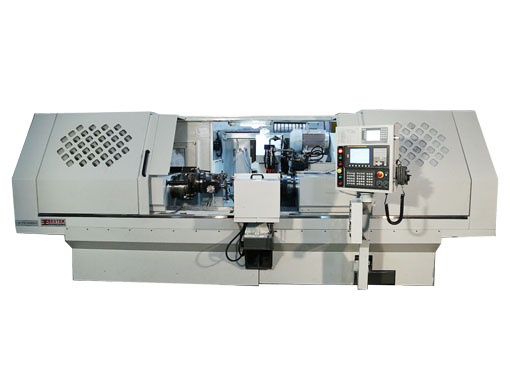 Indigenously developed Crankshaft Pin Grinder with Auto indexing fixture in hydraulically clamped conditions. Machine offers higher flexibility in Pin grinding operation for Multi-cylinder Crankshafts of different indexing angle by grinding all Pin in single setup. Both Heads are cnc driven thru Servo motors with highly précised synchronization without using lay shaft. During work head indexing job remains clamped.
Read More
CNC Journal Grinder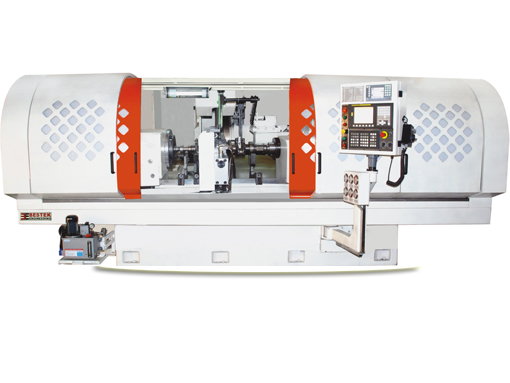 High production machine designed for Crankshaft industry for Journal Grinding application, unique  design of bed (Slant Table) makes it most rigid structure among industry to withstand for unbalanced dynamic weight and higher cutting forces required for Crankshaft. Wide span of Work Head and Tailstock further strengthen job rigidity during grinding operation. CNC system comprise of 2 channel and 5 axes. High precision dressing system on LM guides. Bestek designed software make it more simple for easy grinding programming and corrections.
Read More
Angular Wheel Grinder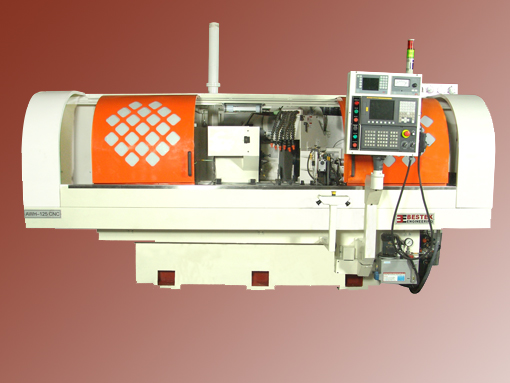 A heavy duty series with most precision grinding application, suitable for Straight Wheel Head and Angular Wheel Head grinding requirements. Rigid spindle suitable for higher cutting 60mps, bigger wheel for wide ground areas. Larger swing diameter up to 350mm. (500mm also available as optional), Wheel OD up to 760mm. Ideally suitable for Crankshafts,  Knuckles, Longer motor shafts and Axles. User friendly screens also available for  easy  and fast setup and program corrections.
Read More