SMART SERIES-STRAIGHT & ANGULAR WHEEL HEAD GRINDER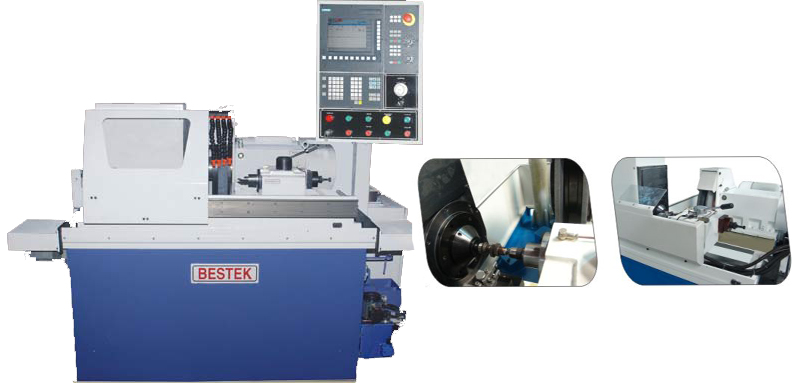 | | | |
| --- | --- | --- |
| Center Height | 130 | 130 |
| Dist. between Center | 275 | 350 |
| Max Wheel width | 50 | 75 |
| Grinding Wheel dia. | 450 | 500 |
Smart series is an Economical External Grinding machine with 2- Axis CNC system, suitable for small scale industries. This model is available with Straight Head and Angular wheel head options. This is an optimum substitute to replace Hydraulic production grinder.  Machine is suitable for Plunge grinding, profiled grinding  or traverse grinding with help of cnc interpolation.
TPM friendly partial guarding.
Very Compact foot print.
Lowest consumable cost.
High response slides.
Optionally available up to cutting speed of 45mps
Machine suitable for parts: 2 wheeler cam shaft, Worm shaft, Pinion shaft, steering shaft, 04 wheeler Gear Cone.